Age of Innocence
---
Sudhanshu Firdaus believes in bringing gentleness into poems Amit Mehra His romantic dream was to be anonymous and hide behind the nom de plume of Firdaus. But, concealment wasn't his nature either. His friends during graduation at Banaras Hindu University were the first to know that the quiet Math genius, Sudhanshu Shekhar, was also a writer of verse. When Sahitya Akademi publishes his collection of H…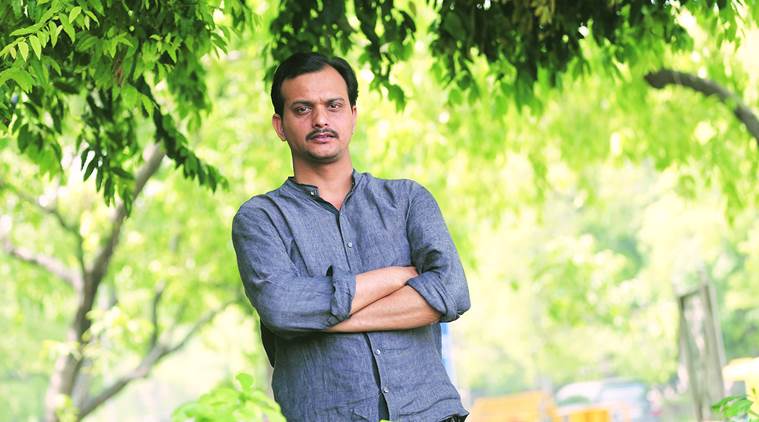 Sudhanshu Firdaus believes in bringing gentleness into poems Amit Mehra
His romantic dream was to be anonymous and hide behind the nom de plume of Firdaus. But, concealment wasn't his nature either. His friends during graduation at Banaras Hindu University were the first to know that the quiet Math genius, Sudhanshu Shekhar, was also a writer of verse. When Sahitya Akademi publishes his collection of Hindi poetry, yet untitled, this year, the name on the cover will be Sudhanshu Firdaus. At 32, he was also one of the youngest at the first poetry biennale, Vak, organised recently in Delhi by the Raza Foundation.
In Delhi's Jamia Millia, he is unknown except as a research scholar who is currently interpreting real-life problems about cracks in materials as mathematical equations. On a weekday morning, as chattering students take snack or selfie breaks, Firdaus methodically cuts his way to the leafiest tree on the campus. Sitting in a discarded chair with a broken arm, he looks up at the emerald canopy and says, "I have been thinking lately about the synergy that exists between the dead leaves that fall from trees and are replaced by fresh, new growth in this season." The idea will churn in his head, engender a line or two, and finally push out a poem.
Firdaus is calm and self-effacing, and the silence permeates through his poetry until one begins to peel the layers. Aakhri machhli ko nigalkar/ bagule ne talab se poochha/ "Tum in dino itne udaas kyon rehte ho?", about a heron, which after swallowing the last fish, asks the pond, "Why do you stay so unhappy nowadays?" is among the 100 poems in the collection. "I cannot think without nature. If I have to express a political thought, I will begin with trees and leaves," he says.
His childhood was spent in Muzaffarpur district of Bihar, where a river flowed by his farm. His father died when he was young, and his mother when he was completing his post-graduation. "I have always been surrounded by the affection of women. Sisters have brought me up and I have imbibed their gentleness. The passiveness you see in my poetry, and my behaviour –not aggressive—is because I was surrounded by women," he says.
He launches, with surprising force, into classical works in Sanskrit, Bengali, Urdu, Chinese and Sufi traditions to emphasise that "we have to bring gentleness in poems, Romanticism is necessary". "Look around you, what is being attacked the most? It is gentleness — women, children, nature. That's why I write nature poetry. I want to be political without talking about politics."
He was inspired by the Panchatantra in the poems serialised as Bagula Bhagat ka Jantantra. The poems were written between…